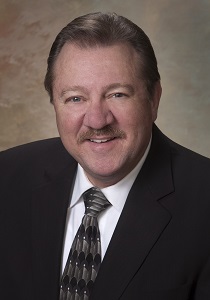 Robert Lowry Is The Best Long Term Care Specialist For The Greater Modesto, CA Area
The greatest gift of long-term care insurance is that it allows loved ones to supervise your care and not have to provide your care.
What is Long-Term Care?
Modesto Long-term care (LTC) goes beyond medical care to include all the assistance you could need if you ever have a chronic illness or disability that leaves you unable to care for yourself for an extended period of time (longer than 90 days). While older people generally require the most long-term care services, 40% of long-term care claims are paid to someone under the age of 64. A young or middle-aged person who has suffered a debilitating illness or accident may also require care.
You may require long-term care due to:

> Dementia/Alzheimer's
> Stroke
> Complications with diabetes
> Other chronic conditions.

 Important Questions Regarding Long Term Care

> Where can you receive care?
> What is your plan should you need care?
> Who would you want to care for you?
> Where would you like to receive the care?
> How will you pay for your care?
Here you'll find a wealth of information in the form of newsletter articles, calculators, and research reports. We hope your visit will help you understand the opportunities and potential rewards that are available when you take a proactive approach to your personal financial situation. 
Robert E. Lowry created this Web site to help you gain a better understanding of the financial concepts behind insurance, investing, retirement, estate planning, and wealth preservation. Most importantly, we hope you see the value of working with skilled professionals to pursue your financial goals. We're here to help educate you about the basic concepts of financial planning, to help you learn more about who we are, and to give you fast, easy access to market performance and data.
We hope you take advantage of this resource and visit us often. Be sure to add our site to your list of "favorites" in your Internet browser. We frequently update our information, and we wouldn't want you to miss any developments in the area of personal finance.